McCarthy Capital Invests in Employee Engagement Software Provider Quantum Workplace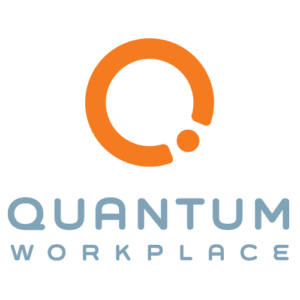 OMAHA, Neb., 10/22/18 – Quantum Workplace announced today that it has partnered with McCarthy Capital to accelerate growth of its industry leading employee engagement platform.
Quantum Workplace, under the leadership of Greg Harris, has established itself as a leading provider of employee engagement software. The Quantum Workplace team is dedicated to making work better every day for employees at more than 8,700 organizations that it services across several industries. The Company has evolved from providing software-based organizational assessments to an all-in-one employee engagement platform. Quantum Workplace equips managers with data analytics and insights to help them increase retention, develop their employees and improve team performance.
As the employee engagement market continues to be one of the fastest growing industries in the United States, Quantum Workplace has been investing in its people and software to ensure a market leading position. The Company's platform leverages data from its employee survey and talent management tools to measure, analyze and track employee engagement and performance in real time. Coupled with a support network comprised of data analysts and organizational experts, Quantum truly delivers an all-encompassing, best-in-class product.
McCarthy Capital will bring its experience successfully growing and scaling leading software businesses to the new partnership. "Quantum is highly respected in the industry and has built a loyal customer base that speaks to the impact its solution has on organizations," said Matt Breunsbach, Vice President at McCarthy Capital. "Together with management, we look forward to accelerating growth through investment in sales, marketing and product development."
"We are excited to partner with McCarthy Capital because of our aligned values and focus on the future," said Harris. "We're chasing an enormous opportunity and this partnership positions us for a new level of scale and growth."
About Quantum Workplace
Quantum Workplace provides an all-in-one employee engagement software that makes managers the central drivers of workplace culture. Serving more than 8,700 organizations, Quantum Workplace's technology gives team leaders direct access to employee feedback and curated insights. The Company's comprehensive platform includes employee surveys, goal tracking, feedback management, one-on-one conversations, peer recognition and exit evaluations. To request a demo, visit https://www.quantumworkplace.com/meet-with-a-qwirk.
About McCarthy Capital
McCarthy Partners Management, LLC, is a registered investment advisor that conducts business as McCarthy Capital. McCarthy Capital, headquartered in Omaha, NE, is focused exclusively on lower middle-market companies. For more than 30 years, the McCarthy organization has been partnering with founders, families, and exceptional management teams to support the growth of their companies. For more information about McCarthy Capital, please visit www.mccarthycapital.com.