McCarthy Capital Completes Exit of Quantum Workplace
OMAHA, NE, January 24, 2022 — McCarthy Capital announced today the sale of its interest in Quantum Workplace, a leading provider of comprehensive employee engagement and performance software as well as the leader in data collection for the nationally recognized Best Places to Work Programs.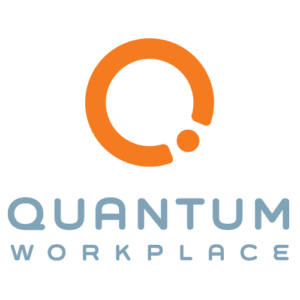 Since its founding in 2002, Quantum Workplace has evolved from providing software-based organizational assessments to a full-stack employee engagement, performance management, and people intelligence platform. McCarthy Capital and Quantum Workplace accelerated investments in its people and software to establish a market-leading position and deliver an all-encompassing, best-in-class software product.
"Our partnership with McCarthy Capital proves that the right vision, the right talent, and the right investor can drive exciting levels of growth" said Greg Harris, CEO at Quantum Workplace. "We are in the business of helping workplaces engage and retain talent—and I'm grateful to the McCarthy team for their contribution to that mission."
Over a three-year investment period, Quantum Workplace was able to more than double its annual bookings, while adding blue-chip customers and meaningfully improving customer engagement within the product suite. The Company's investment in product continues to help clients across industries adapt to ever-shifting workplace environments and trends.
"In a hyper-competitive industry, Quantum continues to be a clear leader and we are proud of the many value-add initiatives we executed," said Matt Breunsbach, Vice President at McCarthy Capital. "This investment has highlighted McCarthy Capital's commitment to growing businesses in partnership with management teams retaining a significant ownership position, and we're excited to watch Quantum Workplace in its next stage of growth."
About Quantum Workplace
Quantum Workplace, a human resources technology provider, equips workplaces with the smartest talent solutions so that they can grow and succeed. Nearly 20 years ago, the company pioneered some of the earliest employee engagement and performance software and has since partnered with thousands of organizations to drive employee, team and business success. To learn more, visit www.quantumworkplace.com or connect with the company on LinkedIn, Facebook, Twitter or Instagram.
About McCarthy Capital
McCarthy Partners Management, LLC is a registered investment advisor that conducts business as McCarthy Capital. McCarthy Capital, headquartered in Omaha, Nebraska, is focused exclusively on lower middle-market companies. For more than 35 years, the McCarthy organization has been partnering with founders, families, and exceptional management teams to support the growth of their companies. More information about McCarthy Capital can be obtained at www.mccarthycapital.com.